When it came to choosing our own brand values, we thought long and hard.
Our values shape how interact with each other and approach each and every project, so getting them right was essential. They support our company vision to 'inspire customers and motivate teams'.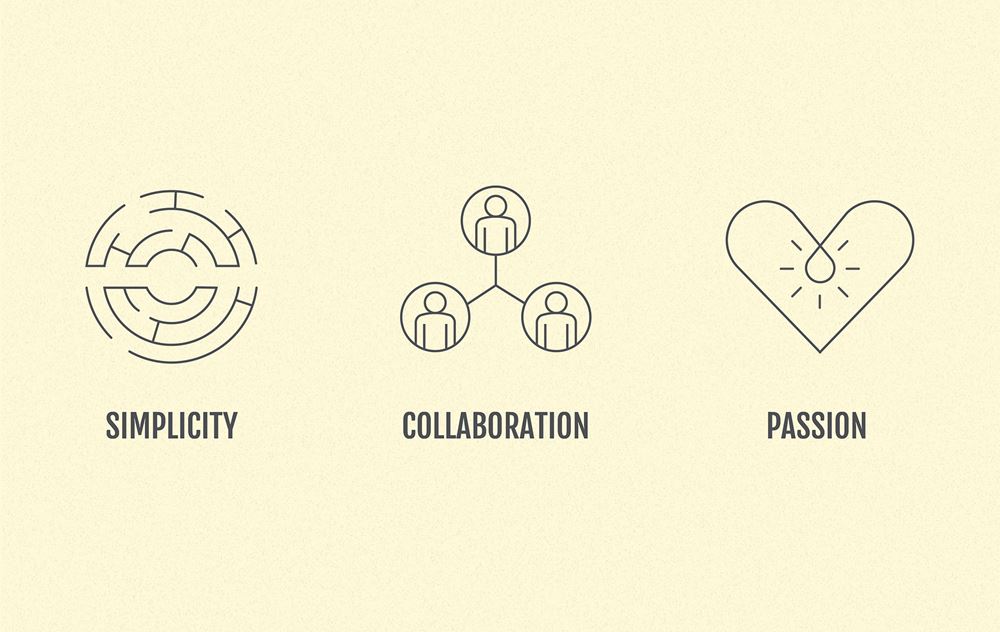 Simplicity
We talk plainly and honestly and are dedicated to providing solutions that provide the most impact. Understanding the brief to the very last detail is key to ensuring we deliver the results our clients are looking for (and more!).

Collaboration
We work hard to create an environment where we can openly share ideas. Building on each other's knowledge and talents helps us to create the strongest team possible to get the job done. We encourage our clients to work closely with us every step of the way.

Passion
We go the extra mile because we love what we do. We bring the same energy and commitment to every project and produce work that we're proud to talk loudly about.
So, whether you work with us or for us, we hope you will see our values shine through our people and the work we deliver.