Improve rapport, relationships and productivity. Enable teams to achieve their collective goals. Confront problems, inspire success and unlock potential when your team needs it most.
People approach us for Insights team effectiveness sessions for a different number of reasons. Typically their organisation has gone through some significant changes, or they're looking to make some in the near future.
These may include:
a recent restructure
a change in line management
a change in working practises
company mergers
the need to improve communication
the need to improve team dynamics and behaviours
Creating a safe, open environment
Bringing a team together in a safe environment where open and honest conversations can take place has many advantages. It not only allows teams to explore individual preferences, but also the impact they have on each other, what each individual brings to the team and how they can work more effectively together.
Sessions tailored to meet your needs
We start off the process by taking a brief to understand the challenges each team faces, and subsequently tailor the session to the team's requirements. Sessions usually feature an introduction to the four core Colour Energies, followed by a deeper dive into the eight different personality types:
Discover the 8 personality types: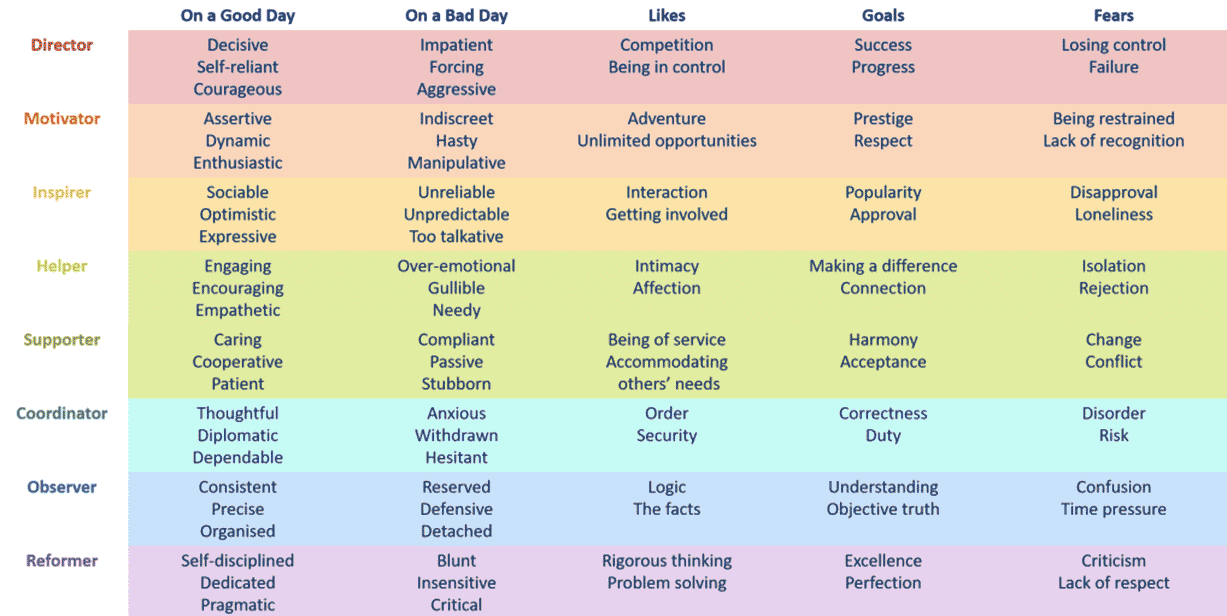 How sessions have helped our clients
Each member of a team brings something different to the table, and getting to grips with individuals' personality traits, strengths and weaknesses enables teams to work better together. The feedback we have received from prior group sessions just goes to show how valuable these sessions are for organisations:
Duty Manager – Fire and Rescue Service
"It was especially helpful to think about the interactions between people with different preferences and to start to look at some of my own strengths and vulnerabilities as a manager."
Senior Manager – Corporate Services
"I have thought quite a lot about the feedback I received and have already shared with colleagues and staff. This has opened feedback loops about how and when I might think about doing things differently."
Leave with purpose and focus
As well as gaining real-time insight into different working styles, clients leave sessions with a future-focused strategy of how to improve their team effectiveness. This is achieved by taking a good look at the Insights team effectiveness model and asking clients to do a diagnostic exercise to see where they place on the wheel. Truly effective teams encompass and can readily access traits from all four of the following areas:
Process
Focus
Flow
Climate
– And the facilitator's role is to support the team to discover areas they need to improve by identifying the gaps between desired and current state and methods to bridge the gap.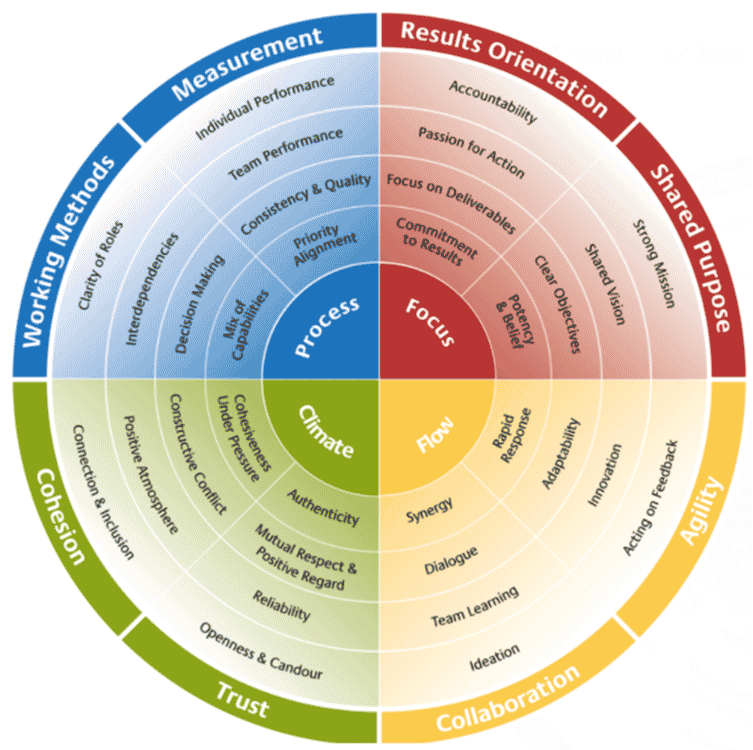 If you'd like to find out more about how an Insights workshop can benefit your team, drop us a line today.